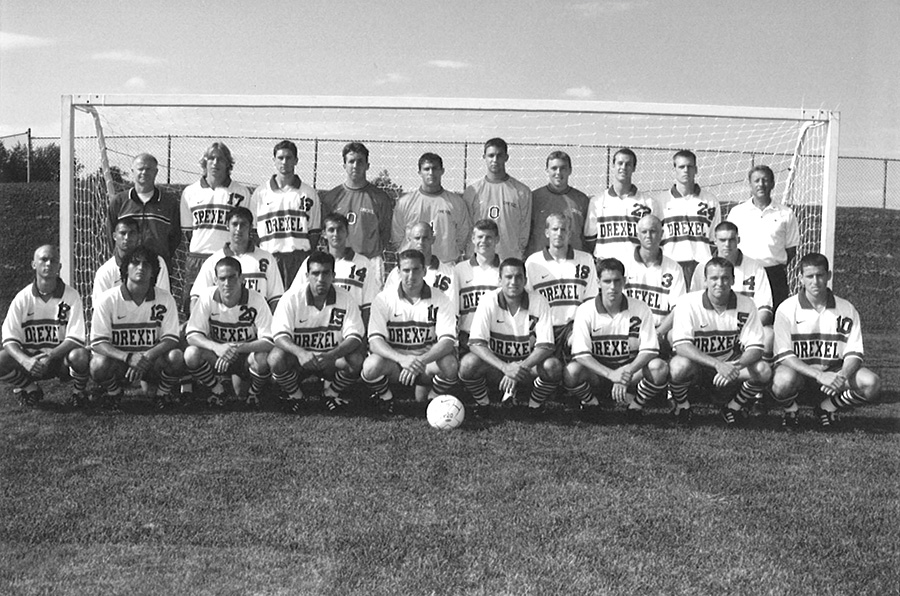 In March, Drexel's Athletics Department honored some of the best of the best in Drexel sports history when it inducted a new class into the Drexel Athletics Hall of Fame. At a reception at the Janet and Barry Burkholder Athletics Hall of Fame in the Drexel Recreation Center, six individuals and one team made up the Hall of Fame Class of 2017.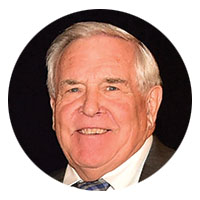 JACK CHILDS
WRESTLING, 1976–2011
Childs guided the wrestling program over the course of a storied 35-year career (1976–2011). He retired as the active Division I leader in career coaching wins (421) and led the Dragons to the 1985 ECWA championship. While on the bench in University City, Childs posted 25 seasons in which his teams secured 10 or more wins. He is a four-time recipient of the East Coast Wrestling Association Coach of the Year award, and was also named Colonial Athletic Association Co-Coach of the Year in 2002, the first season in which the Dragons competed in the conference. He was president of the National Wrestling Coaches Association from 1991 to 1993 and served on the NWCA Executive Board for four years. Over the course of his career, Childs amassed more than 500 wins at all levels of NCAA competition while coaching at both Stevens Tech and Drexel.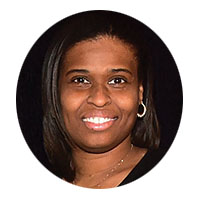 MIKKI MILLER
WOMEN'S BASKETBALL, 1997–2000
Miller was named to Drexel's All-Millennium team in 2000. She was a two-time team co-MVP and the 1998 team's most-improved player. A two-time Third Team All-America East Conference selection, she was the 11th player in school history to score 1,000 career points. At the time of her graduation, she ranked 10th in all-time scoring with 1,050 points in 106 career games. She also ranked 10th in career field goals (283) and fifth in career field-goal percentage (.455) when she finished her Drexel playing career in 2000. As of her induction year, she still actively sits seventh in rebounds per game (7.7), ninth in career rebounds (813), 10th in free throws made (284) and 10th in free throw attempts (391) in program history.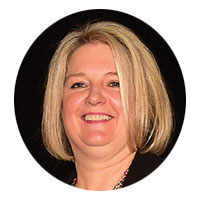 ROBIN OROSZ
FIELD HOCKEY, 1989–92;
WOMEN'S LACROSSE, 1990–93
Orosz was a standout two-sport athlete in field hockey and women's lacrosse in the early 1990s. On the hockey field, Orosz is ranked fifth in program history in both career points with 77 and career goals with 34. She led the team in goals in three of her four seasons. Orosz was named All-East Coast Conference in 1990 and Second Team All-Mid-Atlantic Region in 1992. She was also named a 1992 NFHCA Senior All-Star, a 1989 PAIAW All-Star and Drexel's 1992 Helen Callas Reiner Team MVP. During the spring, Orosz made her presence felt on the lacrosse field. She holds the Drexel single season record for save percentage, posting a .687 mark in 1992. She also led the team in saves three straight years from 1991–93. Orosz was named to the IWLCA All-America Third Team and the IWLCA Regional All-America First Team in 1993.
JEFF PARKE
MEN'S SOCCER, 2000–2003
Parke played his way to a decorated collegiate career for Drexel from 2000-03 before going on to play 10 seasons in Major League Soccer. He was an All-North Atlantic/America East First Team
selection in 2000 and chosen Second Team All-Region in 2002. A 2000 All-North Atlantic/America East Rookie Team selection, Parke was also a two-time Philadelphia Soccer Seven All-Star and the 2003 Donald Yonker Team MVP award recipient. Parke was a sixth-round selection by the New York/New Jersey Metrostars in the 2003 MLS Draft. Over the course of 10 years, he played 254 games with the New York Red Bulls, Seattle Sounders, Philadelphia Union and D.C. United. He also made an appearance for the United States National Team against Panama, helping the United States to a 1-0 victory in 2012.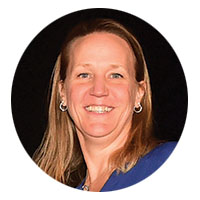 LORI SWANSON
SOFTBALL, 1997–2001
Swanson was one of the best pitchers in Drexel softball history. A First Team All-America East Conference selection in 1997, 1999, 2000 and 2001, Swanson was named the AEC Rookie of the Year in 1997, the AEC Pitcher of the Year in 1999 and AEC Scholar-Athlete in 2001. She holds the school record for strike-outs in a game, in a season and in a career. Swanson's 11 shutouts in one year tied the school mark. She also stands in the top three in career wins (58), ERA (1.52), shutouts (28) and no-hitters (3). She picked up additional honors along the way, including Verizon Academic All-America Third Team in 2001, Verizon Academic All-District II First Team in 1999, 2000 and 2001, NFCA Second Team All-Region in 2001, NAC/AEC All-Championship Team in 1997, 1999 and 2001 and ECAC Division I All-Star Honorable Mention in 2001.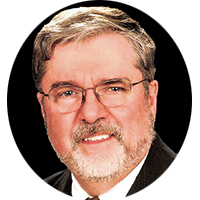 DAVE CLAWSON
ATHLETIC DIRECTOR'S LEGACY AWARD
Clawson has been the scoreboard operator and timekeeper for Drexel men's basketball games since 1986, taking over the duty at women's basketball games in the late 1990s. As a student, he served as a representative on the athletics committee and was a building supervisor at the DAC upon graduation. Clawson worked in Drexel's alumni records office after graduation for two years
before moving to the registrar's office where he would work until 1988. He currently is employed in the registrar's office at Thomas Jefferson University.
1998 DREXEL MEN'S SOCCER TEAM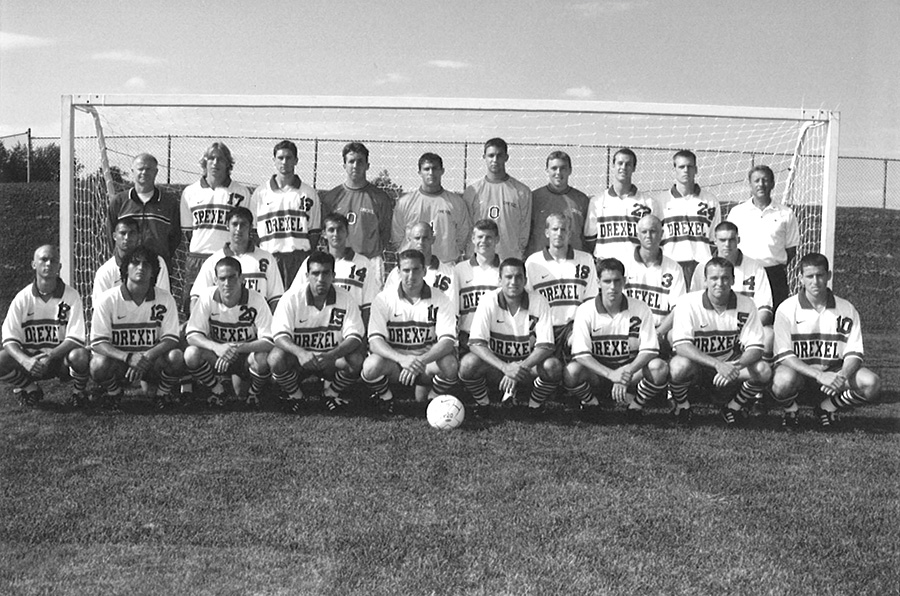 The 1998 men's soccer team, coached by Lew Meehl, was crowned the America East Conference champion and came within one play-in game victory of an NCAA Tournament berth. The No. 3-seeded Dragons won the America East title by defeating top-seeded Towson in the championship game, 2-1, at the University of Vermont after beating second-seeded Boston University in the semifinals, 2-0. Drexel went 13-6-2 (5-3-1 America East) in 1998, tying the program record for most wins in a season.