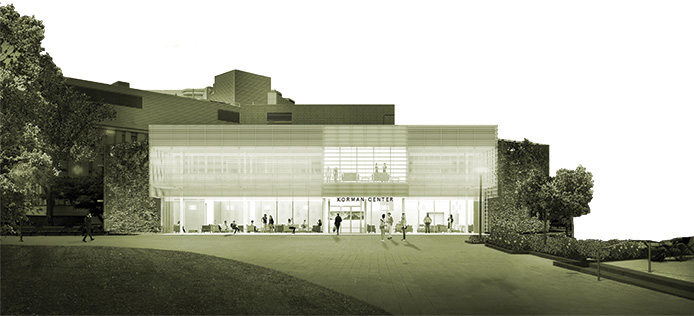 Korman Center is currently being expanded and renovated with help from an $8 million gift from the Hyman Korman Family Foundation. The project will create a modern glass façade and a classic campus green.
Fifty-seven years after it was placed inside the Korman Center's cornerstone, a treasure trove of Drexel documents and mementos was opened in December. The memorabilia found inside the box, which was filled in 1959 when the building was built, offered a look at what life was like at the then-Drexel Institute of Technology.
Most of the items inside the box related to the field of librarianship — appropriate considering the building was opened as the home of a campus library and Drexel's library school. There were promotional pamphlets and brochures about the library programs, as well as information on the construction and planning process and publications documenting the growth of Drexel and the librarianship program. The box also contained curriculum catalogs, Drexel's charter and a map of the plan for campus development at a time when the institution had only six buildings on campus.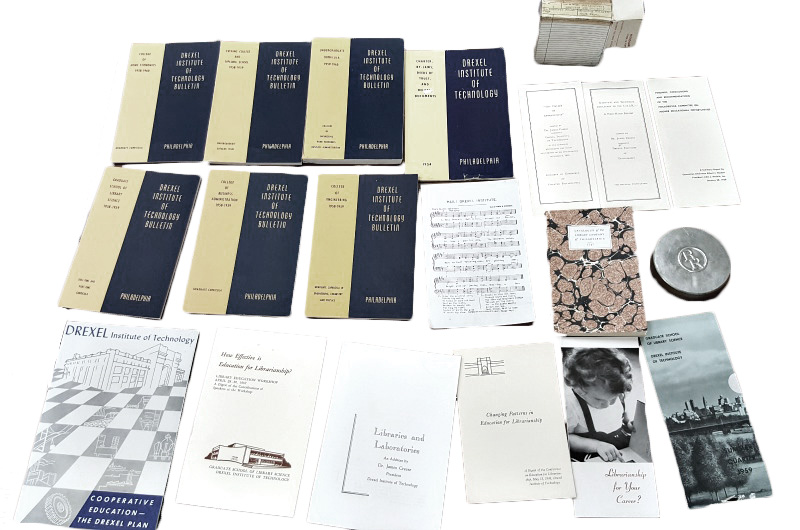 Printed versions of speeches from Drexel's then-President James Creese were also inside the box, including one he gave to local business, industrial and educational leaders in 1956 about his recent tour of the Soviet Union to learn about Soviet scientific and technical education.
The building's original cornerstone will be reinstalled and remain part of the Korman Center Building, but its contents have been handed over to University Archives. It was a fitting find in Drexel's 125th anniversary year.