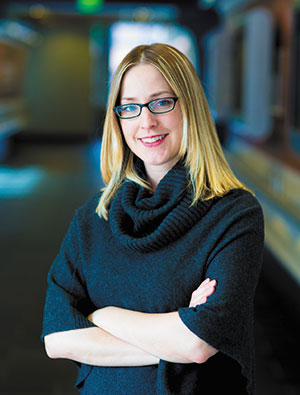 We've packed this issue with great stories about the impressive lives our alumni are leading — from daring entrepreneurs, to artists you've seen on film and stage, to good citizens striving to save lives or save the planet. They're all part of this year's class of 40 Under 40 alumni, including two of the three founders of Stabiliz Orthopaedics, who never gave up on their business school dream to build the novel medical device described in our cover story.
But arguably the most must-read page in this edition is the very last. Flip to the inside back cover — you'll see a link to our readership survey: drexel.edu/MagSurvey.
The survey takes just 10 minutes, and all responses are anonymous. I hope you'll participate. Whether you read every story or just skim headlines, we want to know what grabs you, and what doesn't. With your help, we can focus on the content that's important to you.
With Drexel's last major redesign in 2011, the magazine leapt by bounds. Since then, we've continued to aim for greater relevance with new regular features. We introduced Research@Drexel to share some of the surprising findings our faculty are uncovering through their scholarship, and through Seven Characters we tell the genesis story behind our researchers' patented inventions. Most surveys show that alumni prefer to read about other alumni and campus life, and I hope this issue is evidence that we take that to heart. We also made modest alterations in how we curate news to deliver more stories about the culture of campus, and less institutional coverage.
With your feedback, I hope that we can make the magazine even better, and an indispensable part of your connection to Drexel.
Sincerely,
Sonja Sherwood / Editor